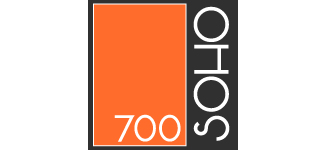 SoHo Parents and Guardians
At 700 SoHo we're not just attentive to tomorrow's leaders who make their homes with us, but understand that as a parent or guardian of someone who is stretching their wings, there are important things to stay responsibly informed of. The following is a list of attributes at the community that we feel are advantageous to you, your student, and ultimately your family. Whether your young adult is taking a break from academics, on sabbatical, studying abroad, or has their nose deeper in a book than you ever thought was possible, we think you'll find that 700 SoHo was structured with our residents and their forward movement in mind.
Professional Management and Maintenance Staff
Milhaus takes great pride in their communities. Our staff is available for your student 24/7/365. Our company specializes in student housing nationwide and trains our staff how to effectively and properly deal with any situation that may arise. Our Property Managers are supported by leasing, business, and maintenance personnel along with our professionally trained student staff. Our leasing office and staff are on-site and are ready to assist your student with anything that may arise.
Individual Leasing
A lot has changed since mom and dad went to college, and certainly for the better! The individual lease is one of the latest changes! With this type of lease, you are only responsible for your student's rent. You're not liable for the roommates' rent at all! Unlike a traditional lease or a joint lease, if your roommate transfers or graduates, you have nothing to worry about. A lot of places here in Kalamazoo still offer the joint lease -- don't fall for it! It can become a major headache overnight!
Renter's Insurance
In our efforts to continue striving to create a safer living environment for your son or daughter, we now require all residents to carry an active renter's insurance policy during their lease term. Requiring renters insurance has become a common practice throughout both on and off-campus student apartments to adequately protect student's belongings such as text books, phones, electronics and other valuables. Our research has found that most of these items, if damaged or stolen, fall under your homeowner's deductible so there is no coverage in place. A renter's insurance policy also works to protect you from liability exposure created while your child is away from home such as negligent damage to the apartment unit, negligent damage to another resident's property or even injuries to guests while visiting. Renter's insurance provides peace of mind and protection from the unforeseen events that sometimes occur. For your convenience, we've identified a National insurance provider that has agreed to provide a comprehensive policy to residents at our communities at a preferred group rate! You can enroll in less than 2 minutes at Beecher Carlson.
Complimentary Roommate Matching
700 SoHo offers FREE Roommate Matching to our residents. Your student won't have to worry about finding a roommate online or flyering the entire campus, we'll do the work for you and all you have to do is simply fill out a questionnaire!
Online Resident Portals
All of our residents and their guarantors have access to their property's online resident portal, helping you and them keep up to date with their life here in Kalamazoo! You or your student can pay rent online via checking or savings account, set up automatic monthly payments, and submit maintenance requests, all with just a few clicks of your mouse! - See more at:
https://700soho.residentportal.com/resident_portal/?module=authentication&action=view_login